Completion of the pilot phase in the D-MUS project
Abschluss der Pilotphase im Projekt D-MUS
Achèvement de la phase pilote du projet D-MUS
Completamento della fase pilota del progetto D-MUS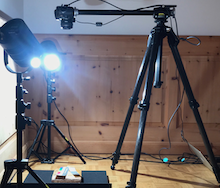 With the publication of about 110 documents from the Swiss National Library in Bern (Nationalbibliothek, NB), the pilot phase of the D-MUS project is now coming to an end. Unique music sources from Switzerland will be digitised and published in the online catalogue. The sources consist of select autograph manuscripts, which can also serve as a kind of sample of the respective composers' writings, and on the other hand of all historical music prints, the only surviving copy of which can be found in Switzerland. In particular, we digitised the partbooks from Zuoz, which are the primary source for our latest CD production.
Mit der Veröffentlichung von ca. 110 Dokumenten aus der Schweizerischen Nationalbibliothek in Bern (NB) schliesst die Pilotphase des Projekts D-MUS. Dabei werden einzigartige Musikquellen aus der Schweiz digitalisiert und im Online-Katalog veröffentlicht. Die Quellen bestehen einerseits aus ausgewählten autographen Handschriften, die gleichsam als Schriftprobe der jeweiligen Komponisten dienen, andererseits aus sämtlichen historischen Musikdrucken, deren einziges erhaltenes Exemplar in der Schweiz nachgewiesen ist. Insbesondere wurden die Stimmbücher aus Zuoz digitalisiert, welche als Primärquelle für unsere letzte CD-Produktion dienten.
Avec la publication d'environ 110 documents de la Bibliothèque nationale suisse à Berne (BN), la phase pilote du projet D-MUS arrive maintenant à son terme. Des sources musicales uniques préservées en Suisse seront numérisées et publiées dans le catalogue en ligne. Les sources sont constituées d'un côté d'une selection de manuscrits autographes, qui peuvent également servir à illustrer l'écriture des compositeurs respectifs, et de l'autre de tous les imprimés musicaux historiques, dont le seul exemplaire est inventorié et se trouve en Suisse. Plus précisément, les recueils de Zuoz qui sont la source primaire de notre dernière réalisation sur CD ont été numérisés.
Con la pubblicazione di circa 110 documenti della Biblioteca nazionale svizzera a Berna (BN), si è conclusa la fase pilota del progetto D-MUS. Fonti musicali uniche della Svizzera saranno digitalizzate e pubblicate nel catalogo online. Le fonti sono costituite d'un lato da una scelta manoscritti autografi, che possono servire anche come una sorta di campione di scrittura dei rispettivi compositori, dall'altro da tutte le edizioni musicali a stampa storiche di cui l'unica copia superstite si trova in Svizzera. In particolare, sono stati digitalizzati i libri-parte di Zuoz, che sono la fonte primaria della nostra ultima produzione su CD.
In spring 2020, the next stage with sources from the music library of the Einsiedeln monastery was already started - however, it had to be temporarily interrupted due to the coronavirus crisis after about 25 digitisations had already been completed. More details on the project page.
Im Frühjahr 2020 wurde bereits die nächste Etappe mit Quellen aus der Musikbibliothek des Klosters Einsiedeln in Angriff genommen - allerdings musste sie nach ca. 25 bereits erstellten Digitalisierungen wegen der Coronavirus-Krise temporär unterbrochen werden. Mehr Informationen gibt es auf der Projektseite.
Au printemps 2020, l'étape suivante a commencé avec la numérisation de sources de la bibliothèque musicale du monastère d'Einsiedeln - mais elle a dû être temporairement interrompue en raison de la crise du coronavirus, alors qu'environ 25 numérisations étaient déjà terminées. Pour plus d'informations à propos du projet, veuillez consulter la page du projet.
Nella primavera del 2020 è già iniziata la prossima tappa con le fonti della biblioteca musicale del monastero di Einsiedeln, che però ha dovuto essere temporaneamente interrotta a causa della crisi del coronavirus dopo che circa 25 digitalizzazioni erano già state completate. Si veda la pagina del progetto per ulteriori informazioni.